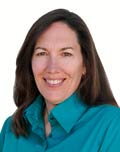 Welcome to the Family Law Office of Kelly L. Lynch serving Folsom and the greater Sacramento area of Northern California. I offer a client-centered, compassionate approach to solving your Divorce and Family Law related legal problems. As a licensed California lawyer for over 20 years and a divorced mother, I understand how to be the strongest advocate for your legal needs on both a personal and professional level.
In response to the current Coronavirus (COVID-19) precautionary period, I will be conducting all of my California Divorce, Family Law and Legal Coaching operations online and by telephone only. I will be practicing social distancing, but with a telephone and an internet connection, we can stay fully connected.
We have cancelled all in office meetings for now. In this rapidly changing situation we urge everyone to follow the advice of health experts along with your local, county and state officials.  I will still be here for you. Before the current crises, my law practice and my staff operations were already regularly conducted online and by telephone. Even though I and all of my staff will be working remotely, we are very experienced at it, you will continue to receive seamless service.
MANY COURTS ARE TEMPORARILY CLOSING – If you have a court date, please look online for your County Court's website. They will generally post their current COVID-19 announcements on the front page. Please check there before heading to the courthouse.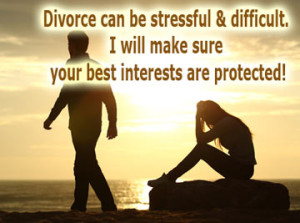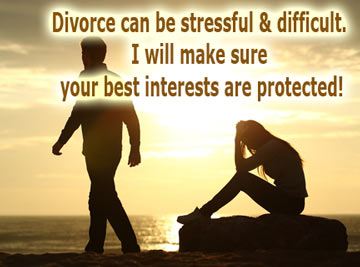 I know the importance of building harmonious systems to deal with your spouse, ex-spouse or co-parent regarding issues of child support, child custody, visitation, alimony and paternity. I prefer to avoid the added costs of the court system when both parties can behave in an amicable manner. My goal is to achieve the best result for you and your children. If your divorce is not amicable and you are dealing with an uncooperative spouse, my experience as a senior trial attorney for a Fortune 500 company will serve your needs well.
I know that every family and family law case has different needs to be addressed during the divorce process. I offer both full representation and unbundled legal services. In cases of uncontested divorce, also known as amicable divorce, I can help you through the process with minimal costs.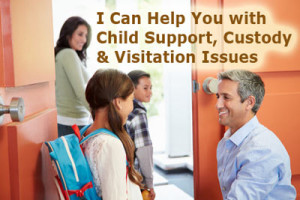 My approach is straightforward. I will listen to your legal problem; we will then discuss the best legal and practical solutions to help you resolve your legal problem. We will also discuss the potential time and costs involved. I am a sole practitioner and each of my clients is an important individual. Once we agree on a strategy, I will work one-on-one with you through the legal process. That is another great advantage of hiring me as your attorney.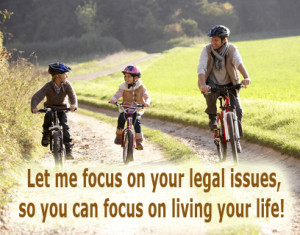 I know that quality of life and peace of mind is important for my clients. When you become my client, I will provide you with tools to help keep you informed and up to date on your case. I am always happy to communicate with my clients personally. I also provide you with an easy to use, personalized, secure, on-line client portal where you can check the status of your case, communicate with me, upload or review any important documents and make payments.
Divorce is an emotional and complex process. My goal as your attorney is to make sure that you and your children's best interests are fully served. I will help ease your mind by keeping you informed about your case and your best legal options.